Monster Pho
Design research project to understand a business.
For Vietnamese restaurant market, Monster Pho is a neat, clean, and delicious restaurant that people love to spend their lunch and dinner. Brodie and I were team up to find out what is good about it.
"If we take care of customers, they will take care of us too"
-T (Manager)
What is Pho?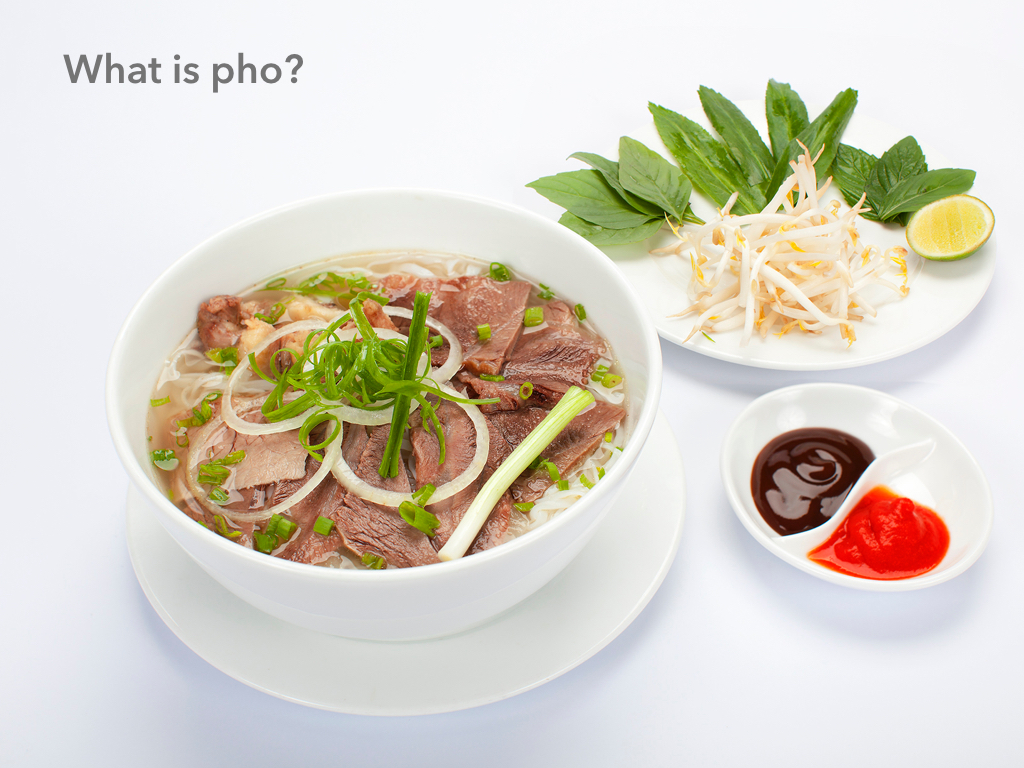 Phở or pho is a Vietnamese noodle soup consisting of broth, linguine-shaped rice noodles called bánh phở, a few herbs, and meat, primarily served with either beef or chicken. - Wiki
Competitive Analysis
Restaurant setting is modern and clean, which is different from most other Pho restaurant where still sell Pho in traditional way.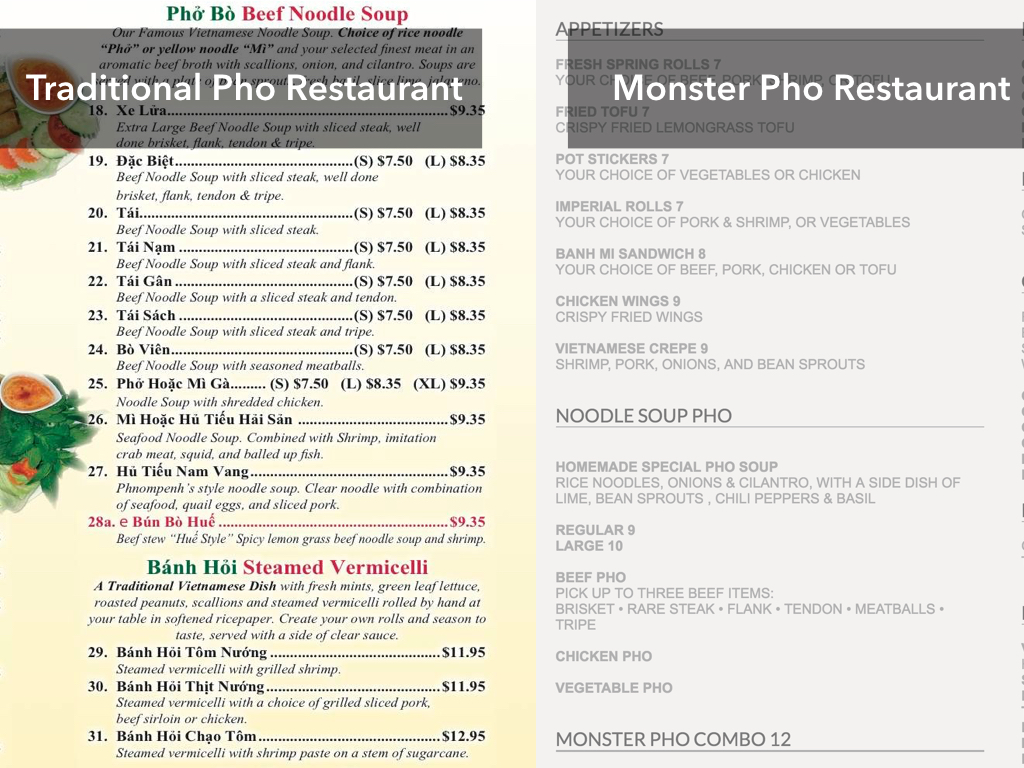 The menu has better sense of hierarchy and easier for people never tried pho.
How did we research in Monster Pho?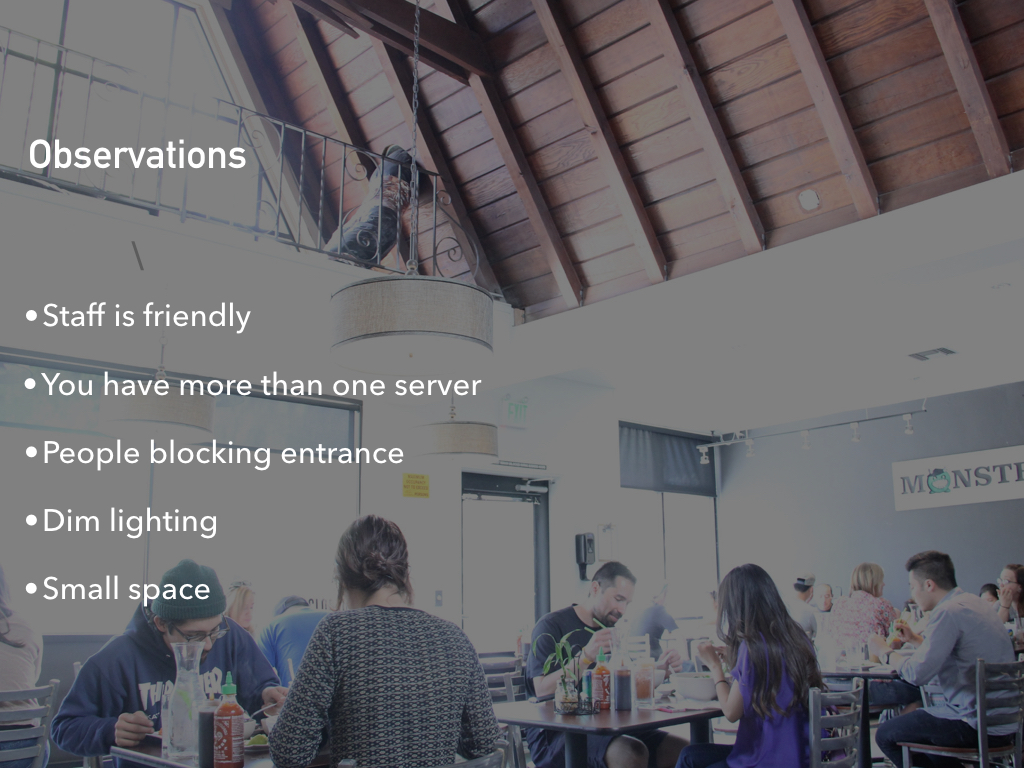 Interview Employees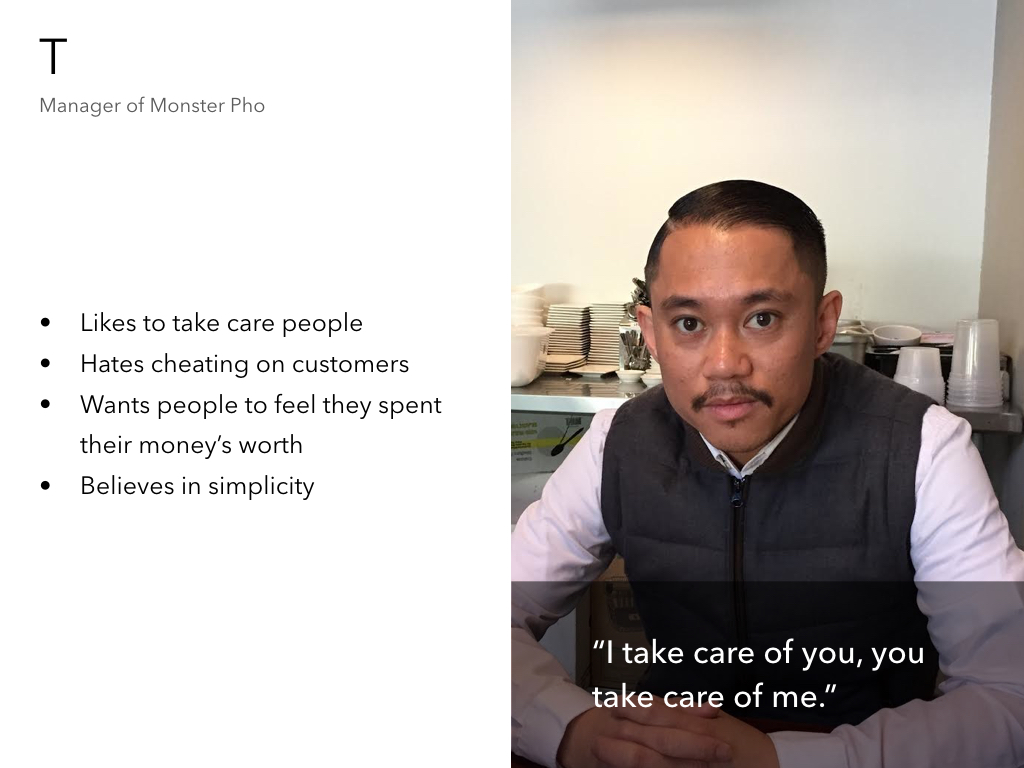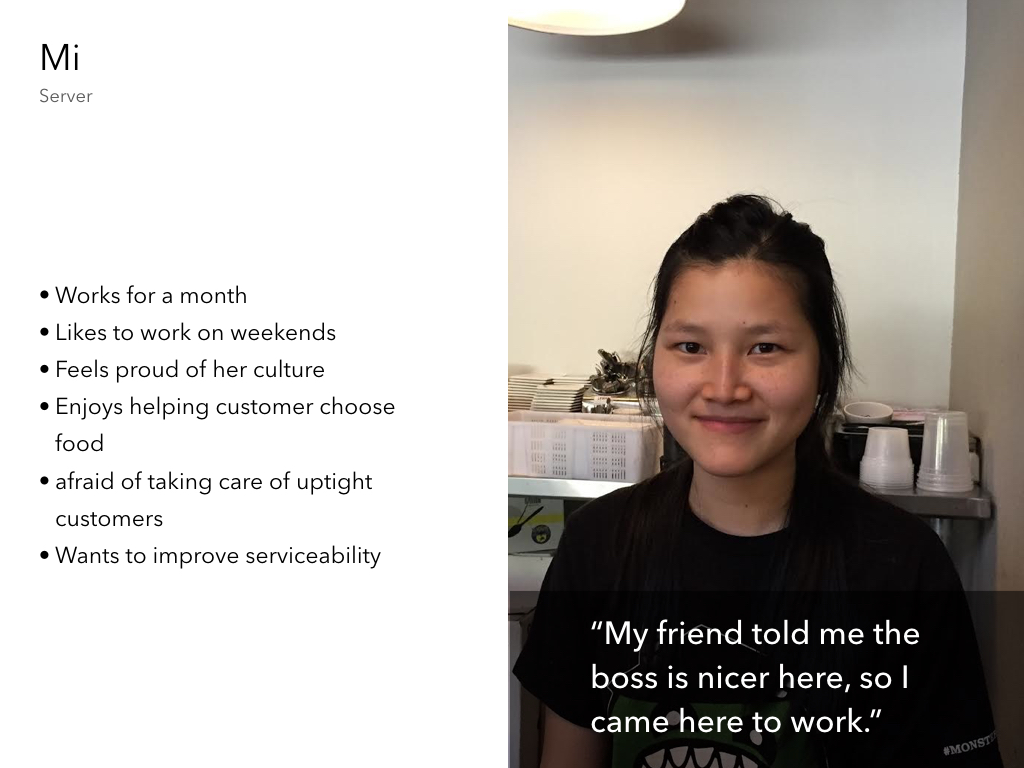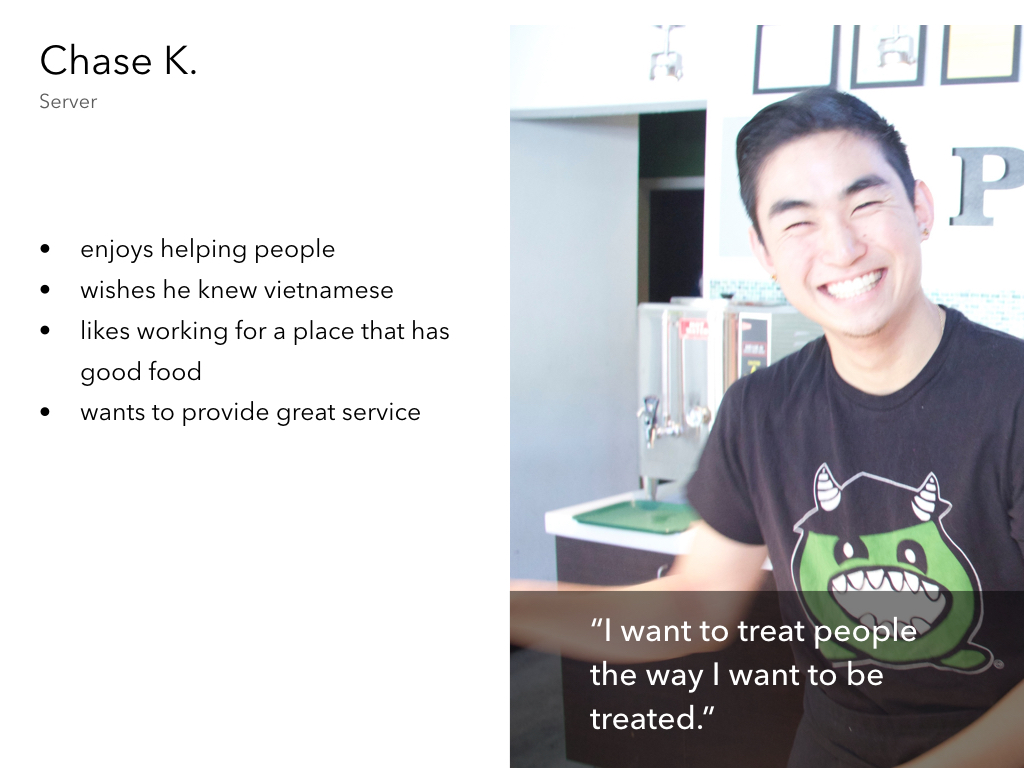 Ecosystem Maps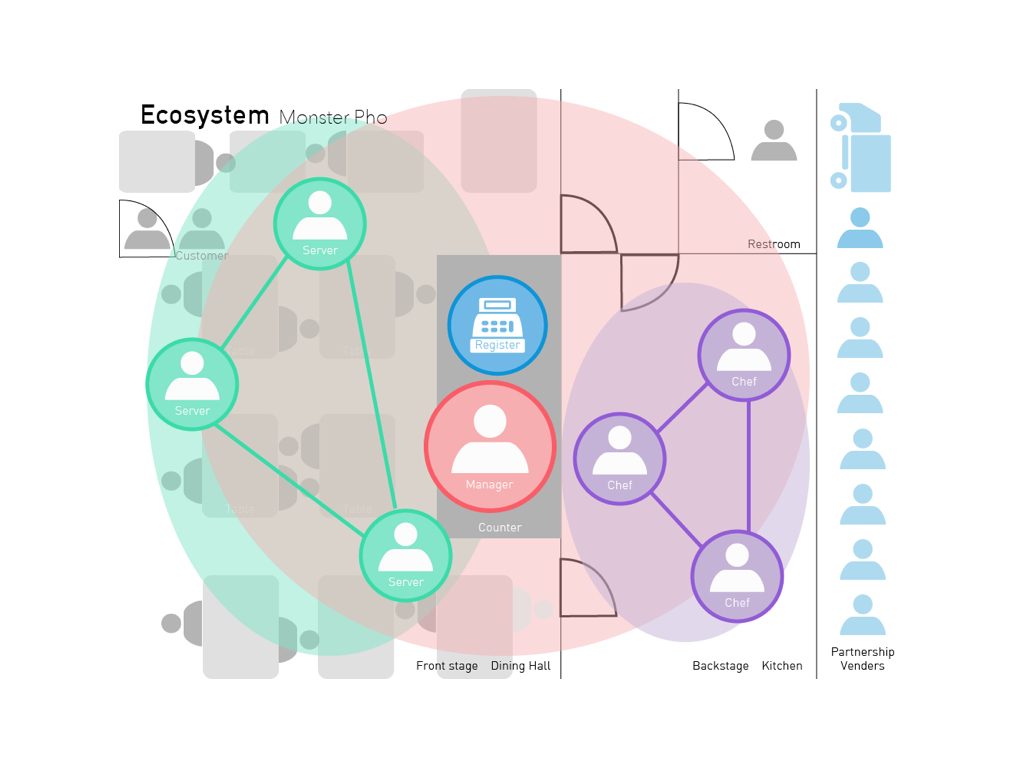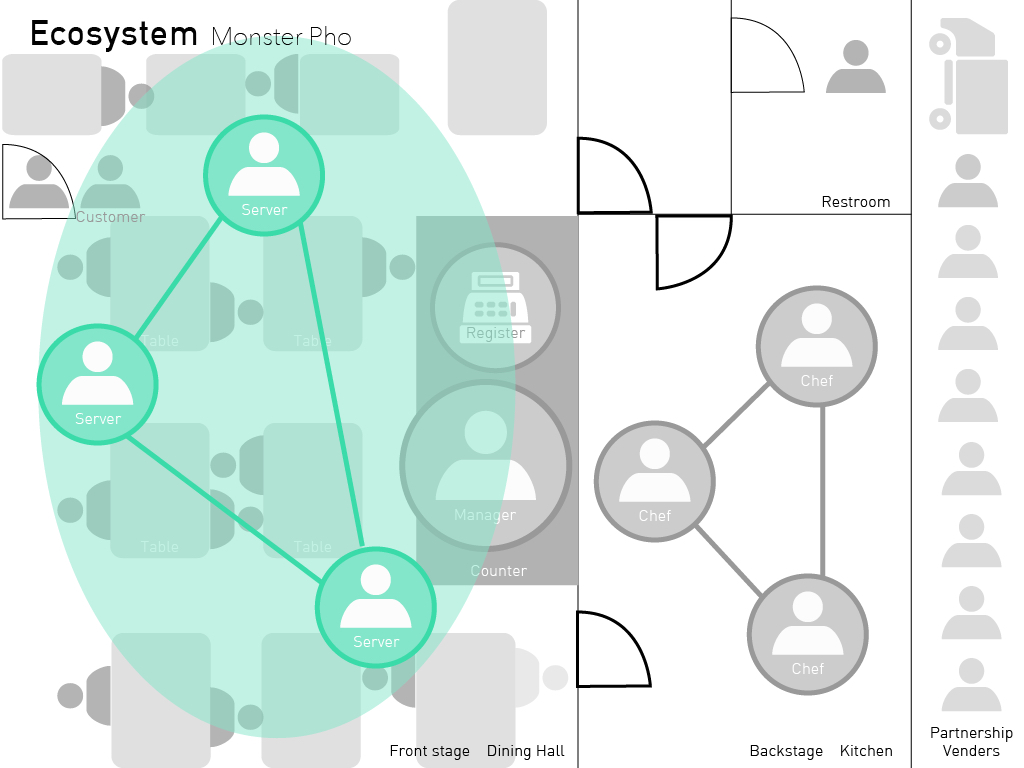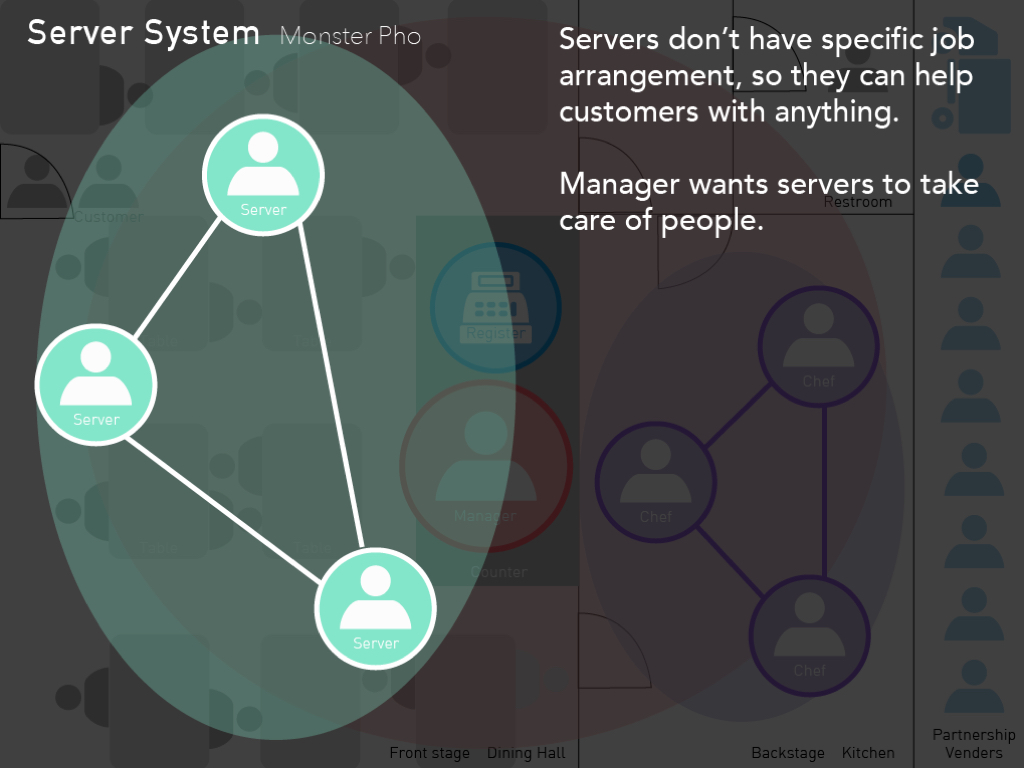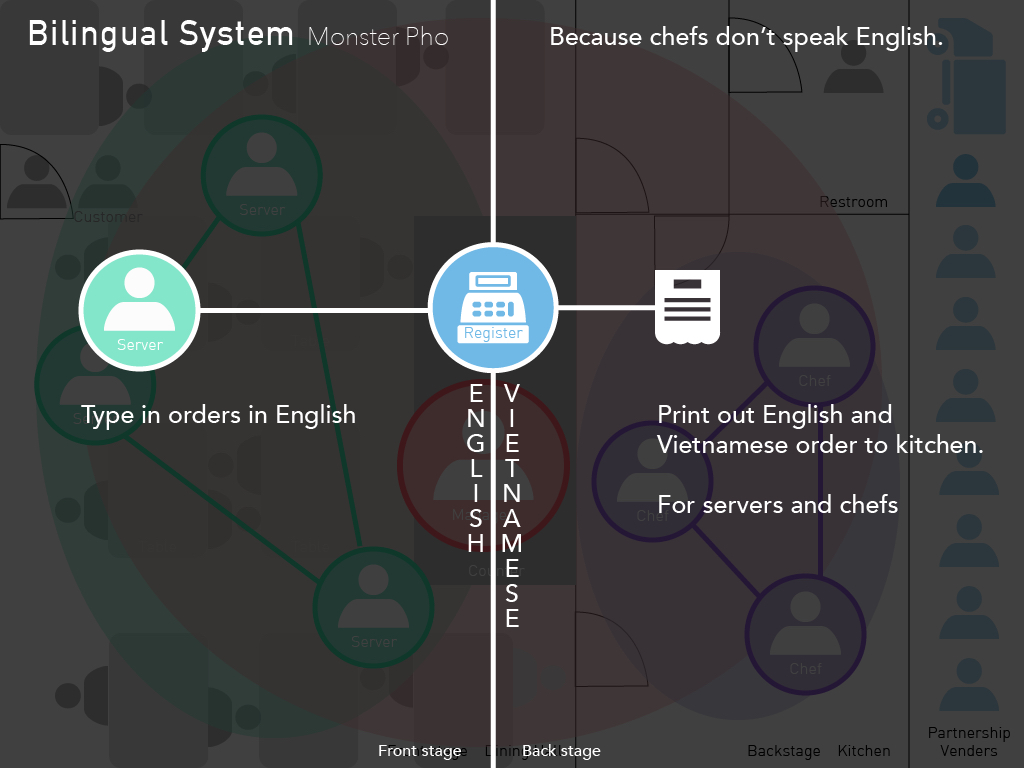 Duel Lingoes System:


Their counter can translate orders for cooks who don't speak English.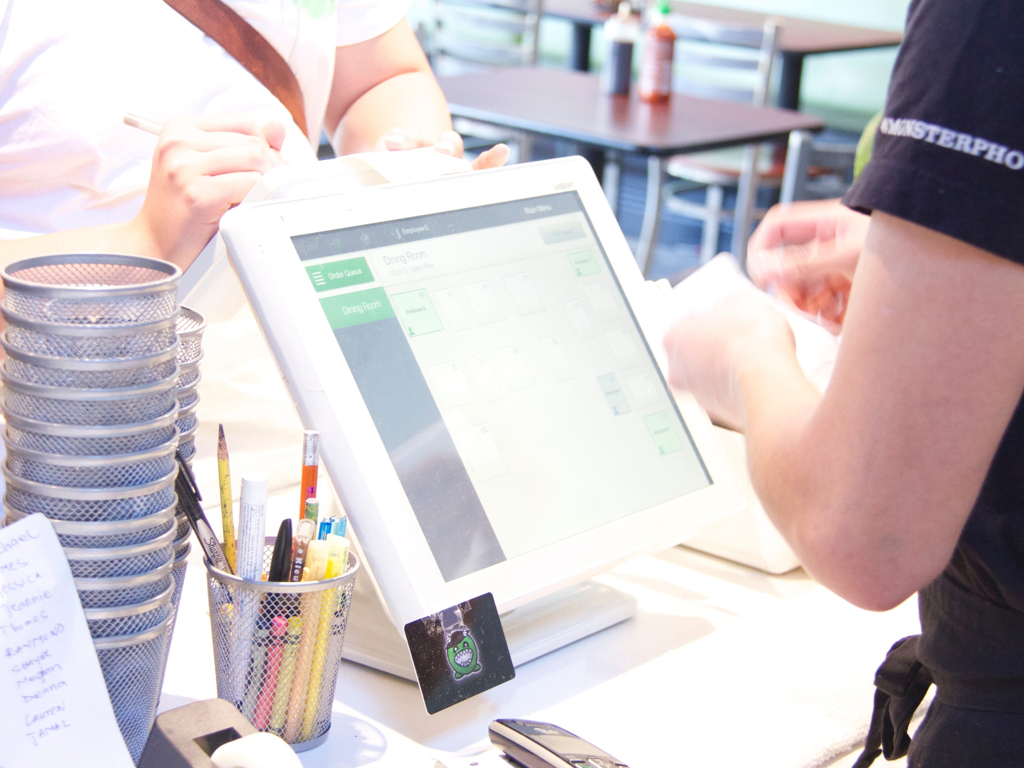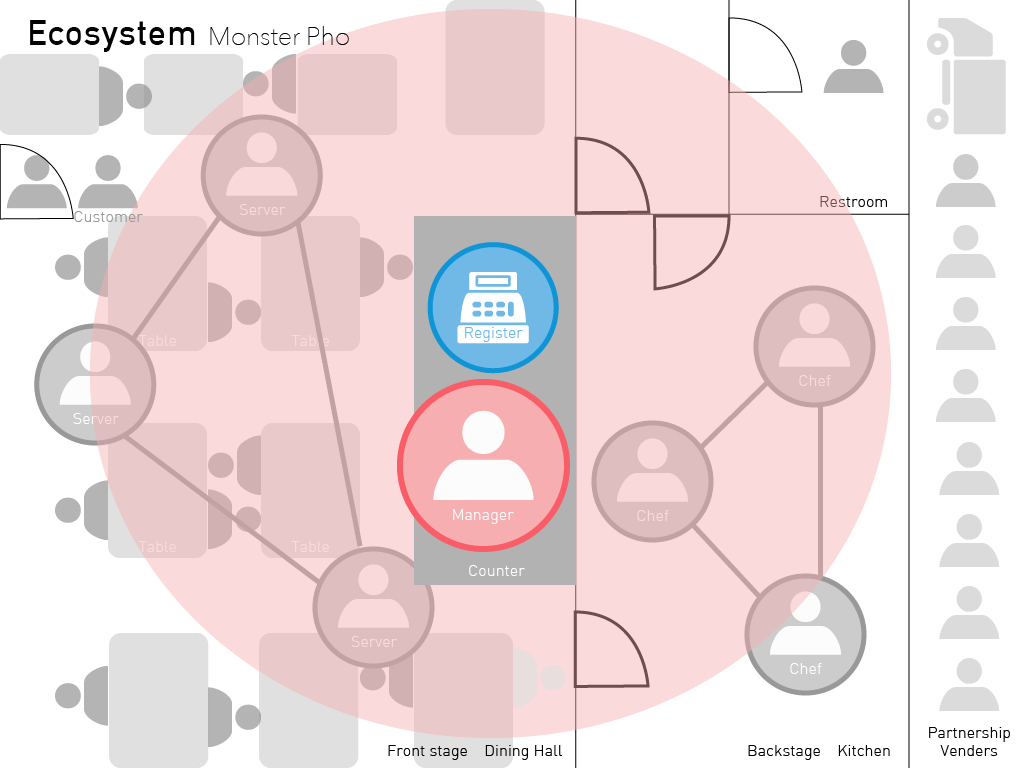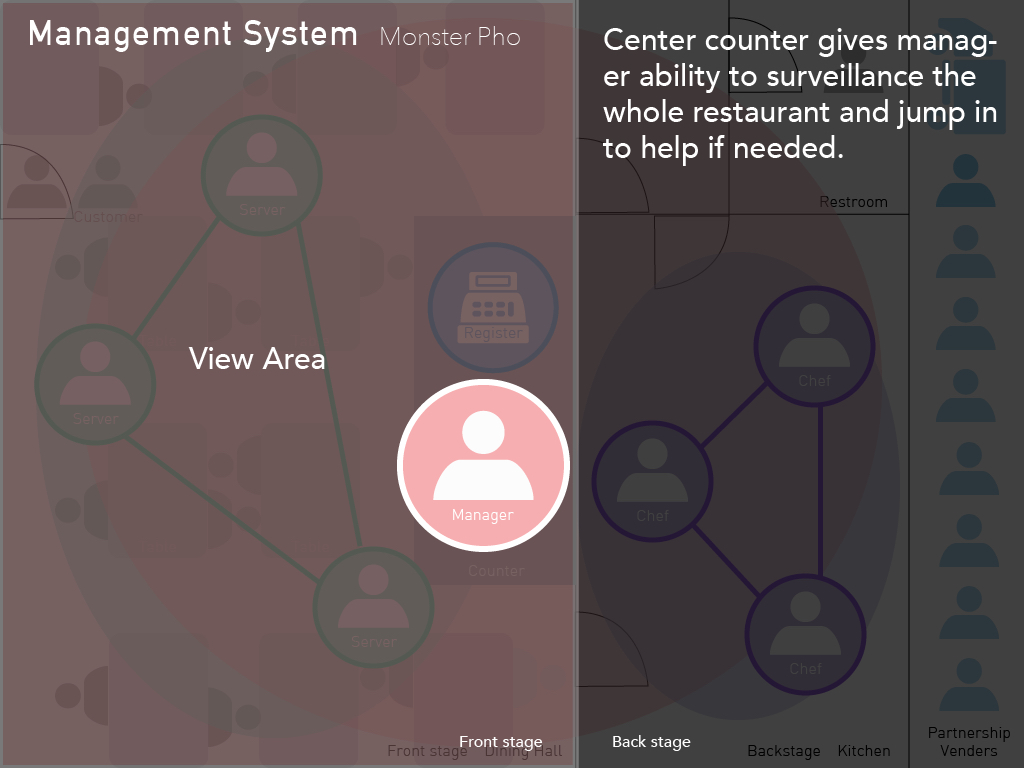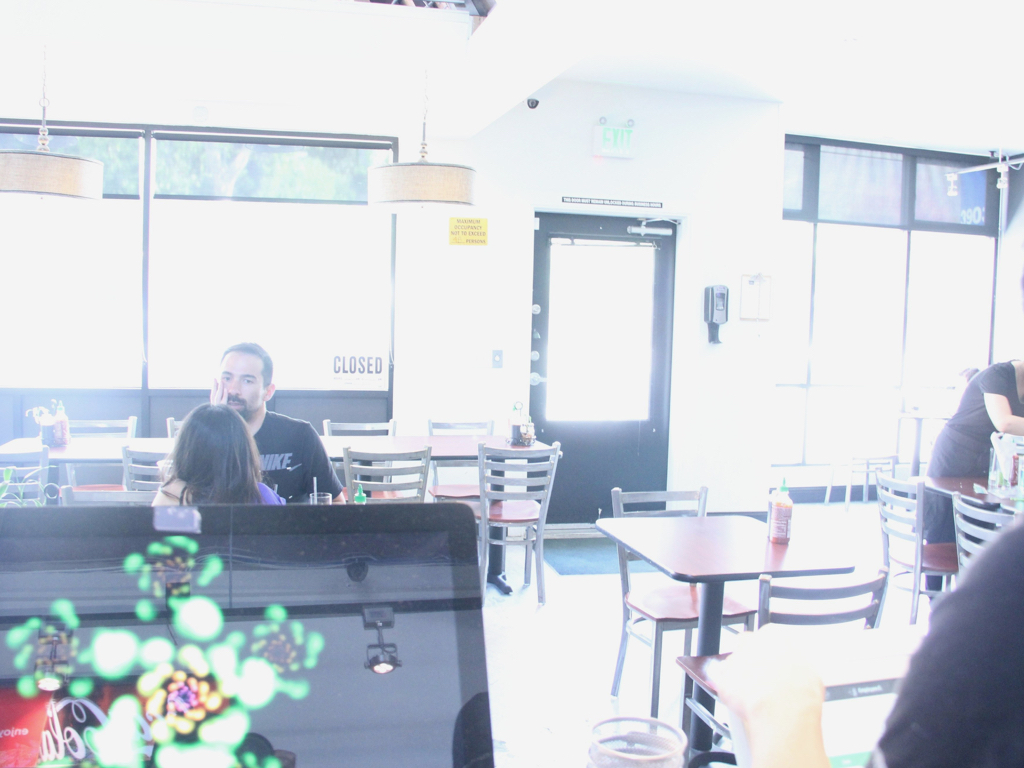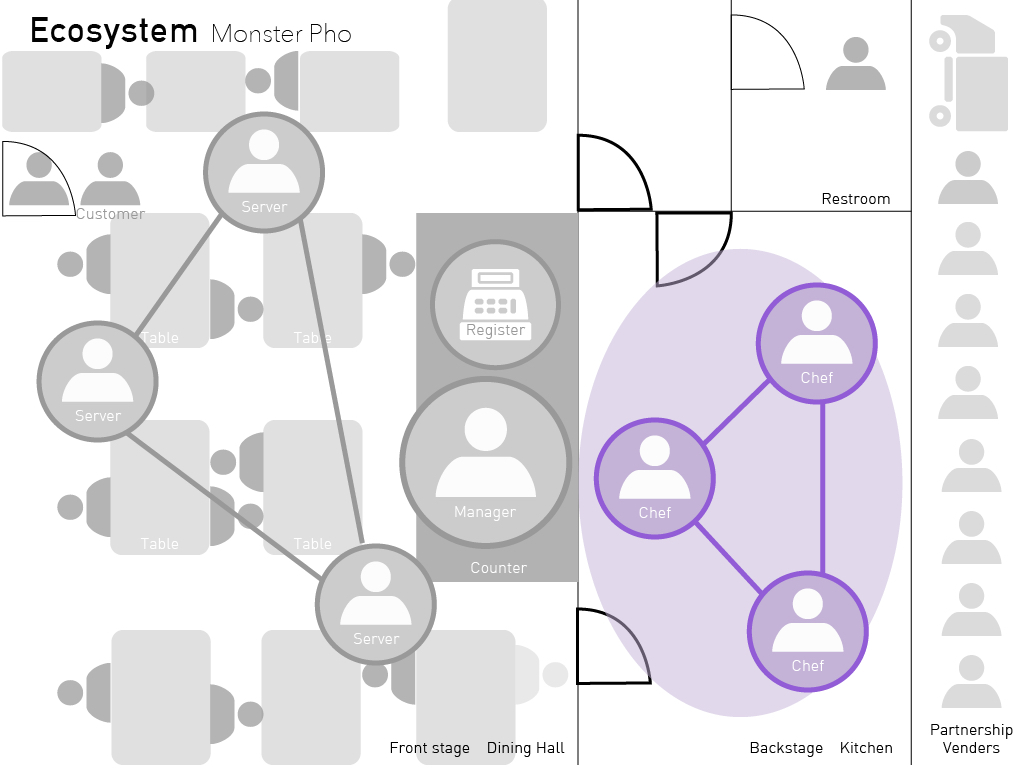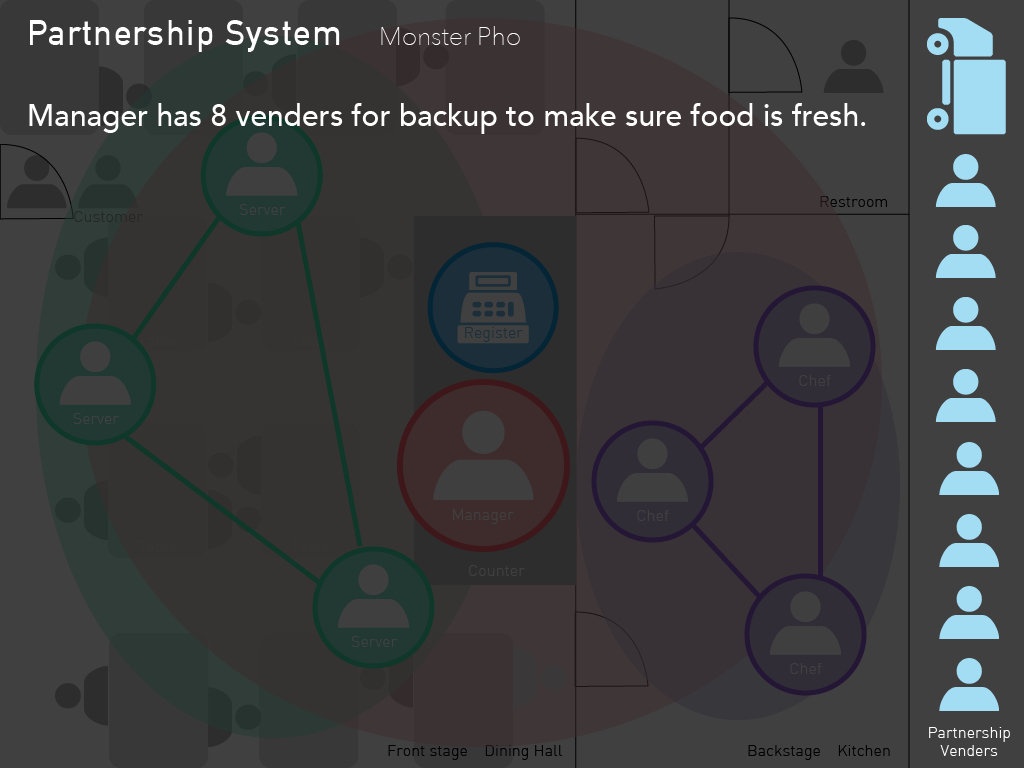 Customer Interviews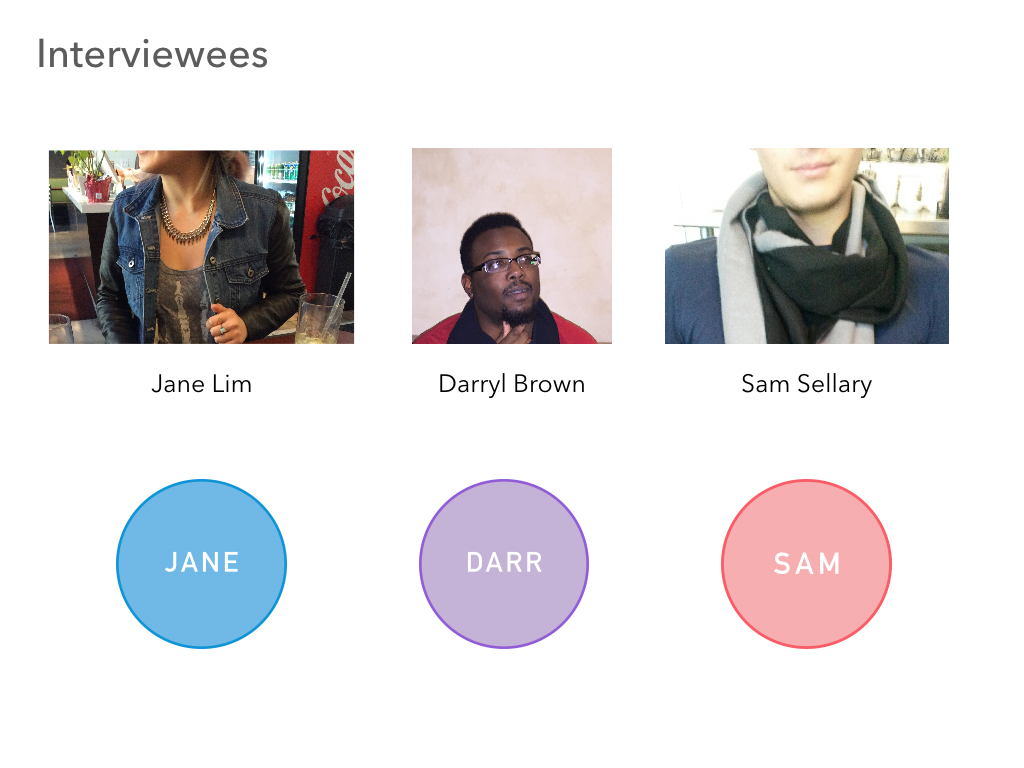 Spectrum of Interview Data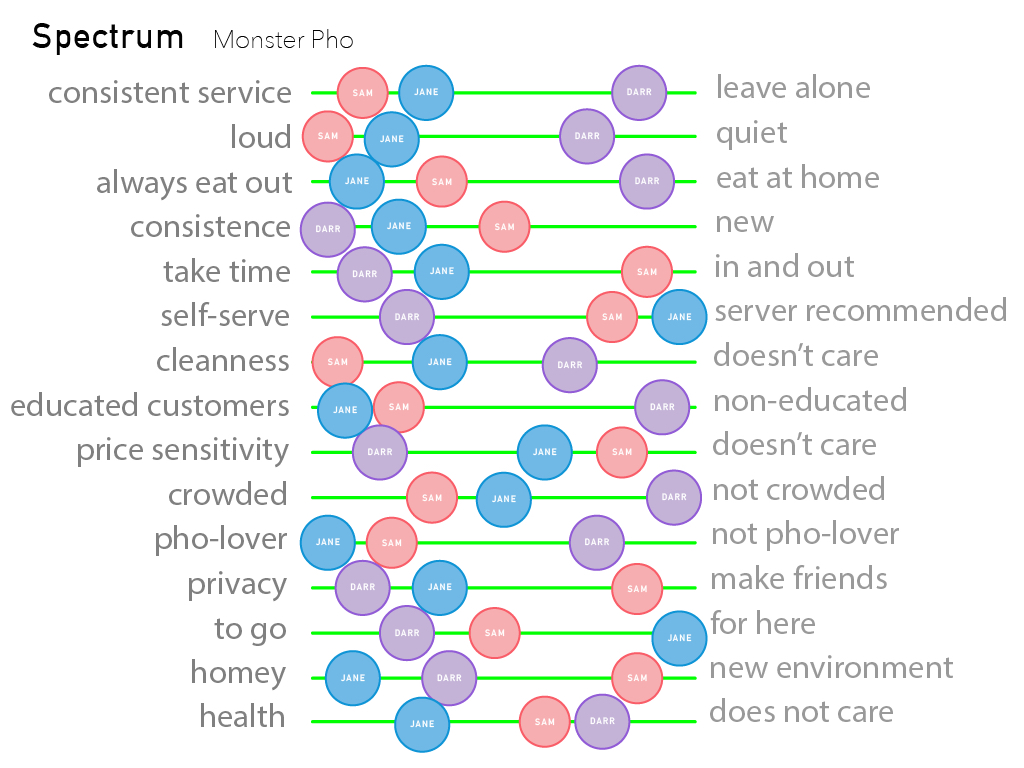 Personas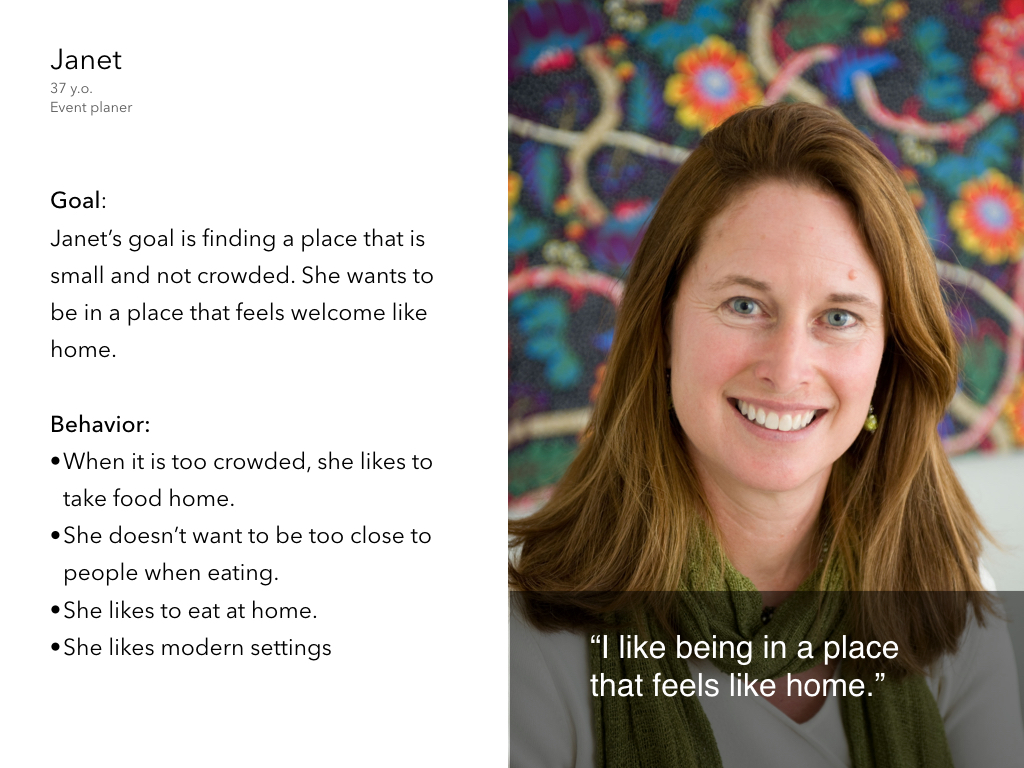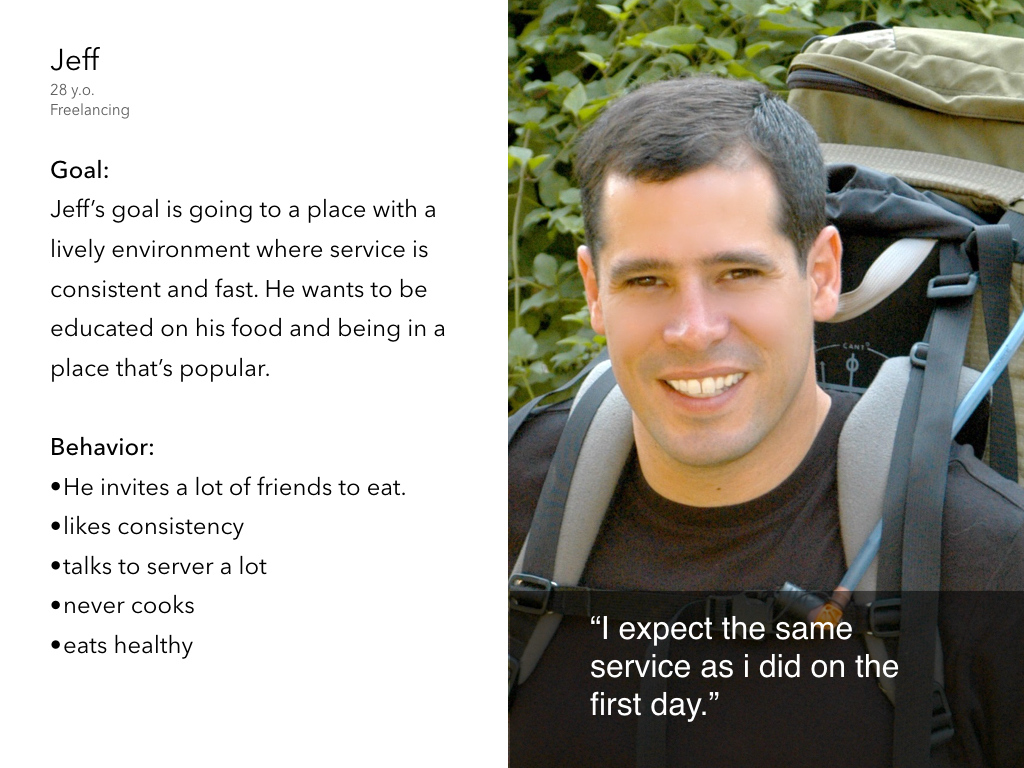 Mapout Journeymap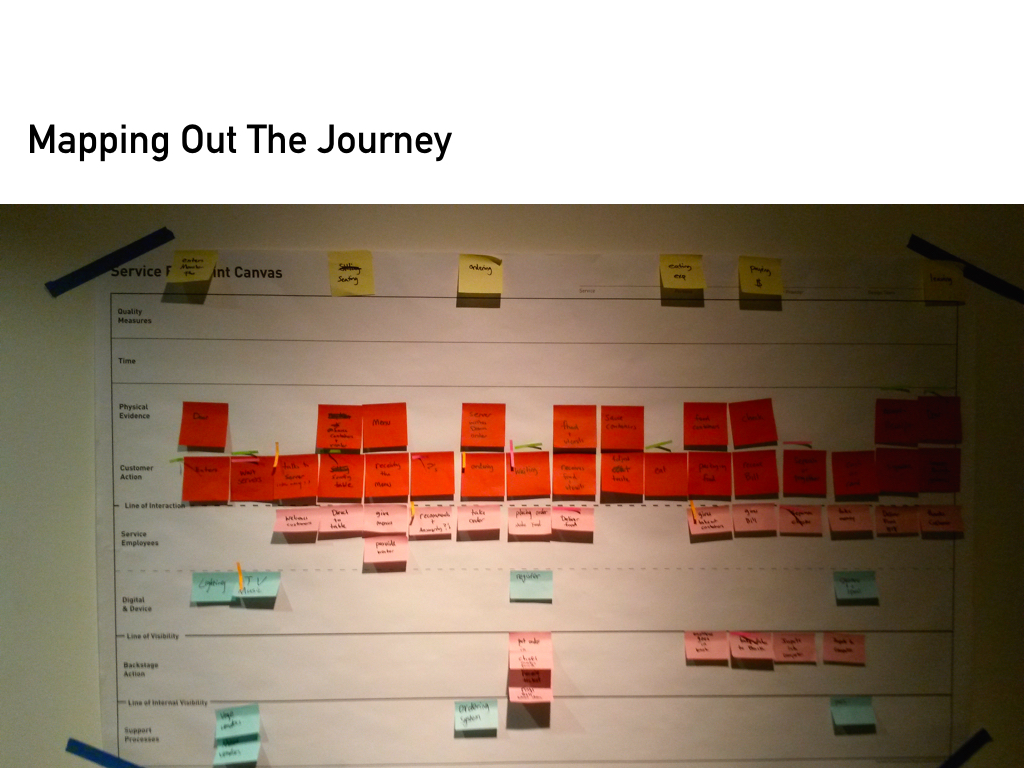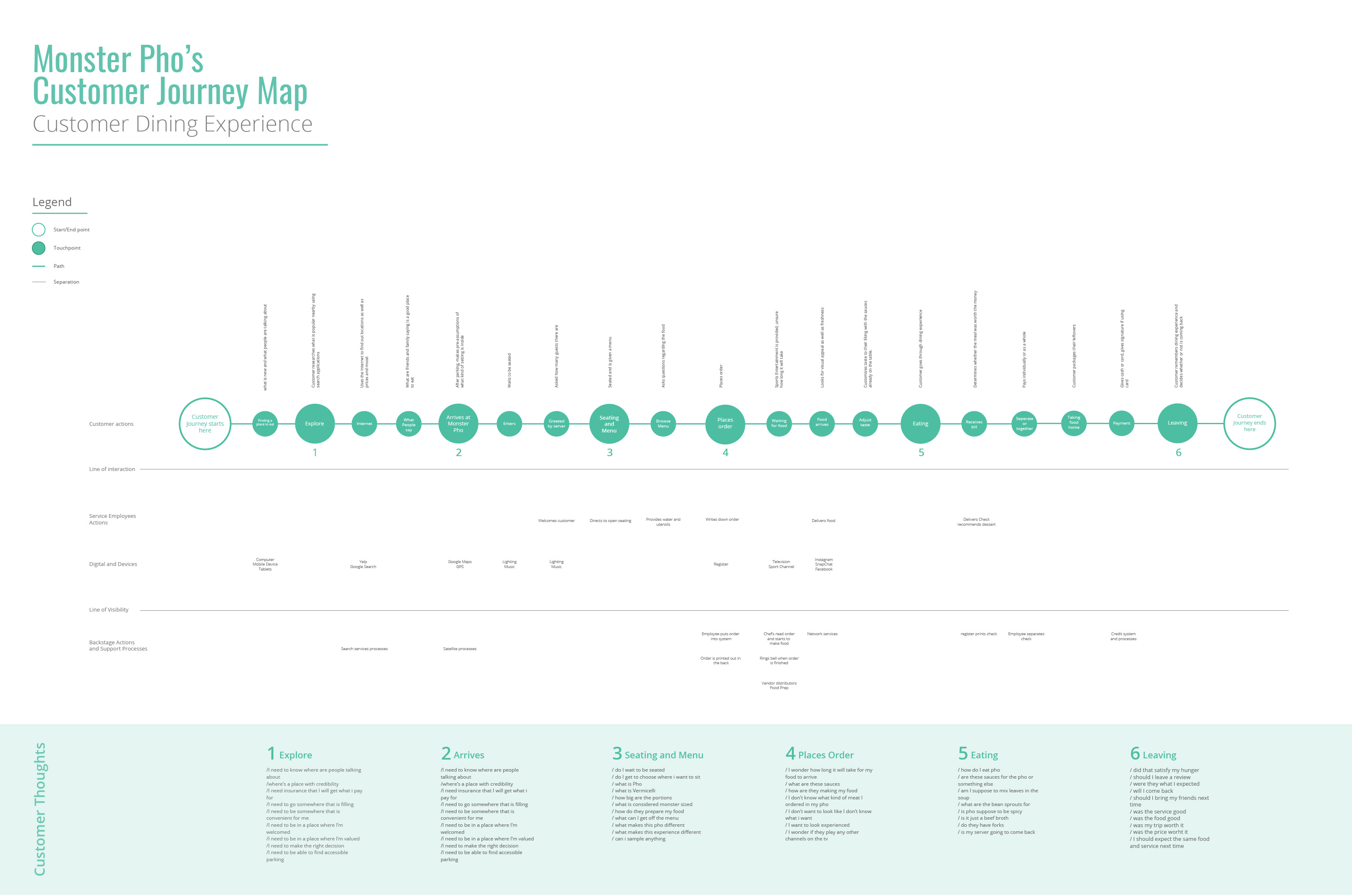 Opportunities